Self-cleaning whole house water filter BRAVO FT300 C/MANOMETER 1/2"
Shipping Costs:


Austria, Albania, Belgium, Bosnia and Herzegovina, Bulgaria, Cyrpus, Croatia, Czech Republic, Denmark, Estonia, France, Finland, Germany, Hungary, Ireland, Italy, Latvia, Lithuania, Luxembourg, Malta, Netherlands, Poland, Portugal, Romania, Serbia, Slovakia, Slovenia, Spain, Sweden, United Kingdom, United States of America:


Tracked courier shipping ( TNT EXPRESS or TNT EXPRESS ECONOMY)
ETA: 1 - 7 business days.
Cost: 15 € on orders below € 100 (aprox. $ 120 / £ 83)
Free shipping on orders over € 100 (aprox. $ 120 / £ 83)




Greece

Tracked courier shipping.
ETA: 1 - 2 business days. For greek islands it might take a couple more days for the products to arrive.
Cost: 2.5 € for orders below 50 €.
Free shipping for orders over 50 €.




Other Countries

Tracked courier shipping. Let us know the products you are interested in buying and we'll find the best shipping solution!




Payment methods:

When you are ready to checkout, you can choose the following payment methods:

Paypal - NO CHARGES
Credit & Debit card - NO CHARGES
Credit card up to 6 installments - NO CHARGES
Wire transfer - NO CHARGES
Cash On Delivery (only for Greece) - NO CHARGES



Please sign in so that we can notify you about a reply
The device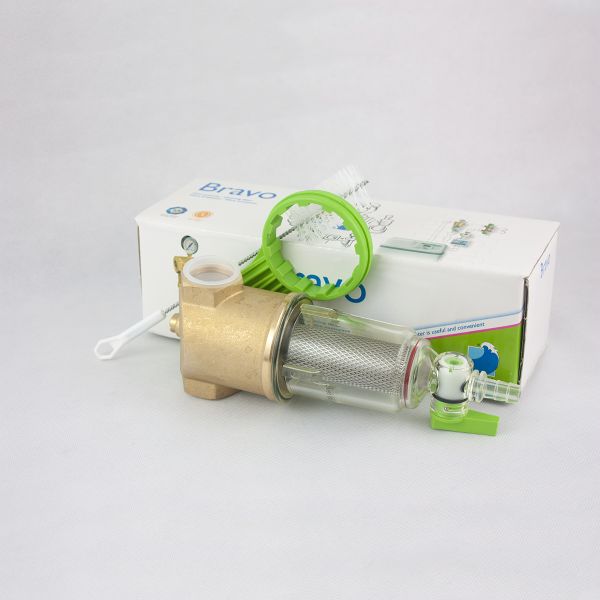 It is self-cleaning. That is, you do not need to unscrew it to clean the spare part. Just open the pressure valve at the bottom of the filter, allowing it to clean the filter from the inside out.
For deeper cleaning of the spare part, a special cleaning brush of the stainless steel spare filter is included in the package.
It is made in Italy by ACQUA BREVETTI.
The head is made from durable brass.
The body and the pressure valve are made from Trogamid® (durable polyamide), suitable for food and potable water.
It reduces stones, rust, sediments, soil and mud.
It has a pressure valve that cleans the spare filter.
The spare filter consists of a stainless steel mesh. When it clogs, just take it out of the device and clean it with the special brush.
It includes a special spanner to unscrew the device when you need to clean the internal filter.
Water flow 5.1 - 8.7 m³/hour.
The manometer shows 0 - 12 bar.
Water inlet and outlet cross-section 1/2 inch.
Operation pressure 1.5 - 12 bar.
Water temperature 5 - 30 C°.
Filtering pores 89 micron (millimeters of the millimeter).
Dimensions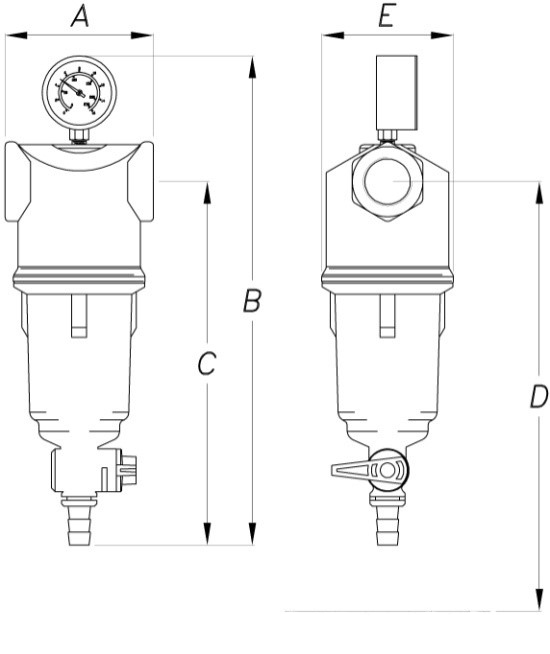 Width (Α) 8 cm
Height (B) 27 cm
Height in connection (C) 19.7 cm
Distance from the ground (D) 30 cm
Depth (Ε) 7.1 cm
The spare filter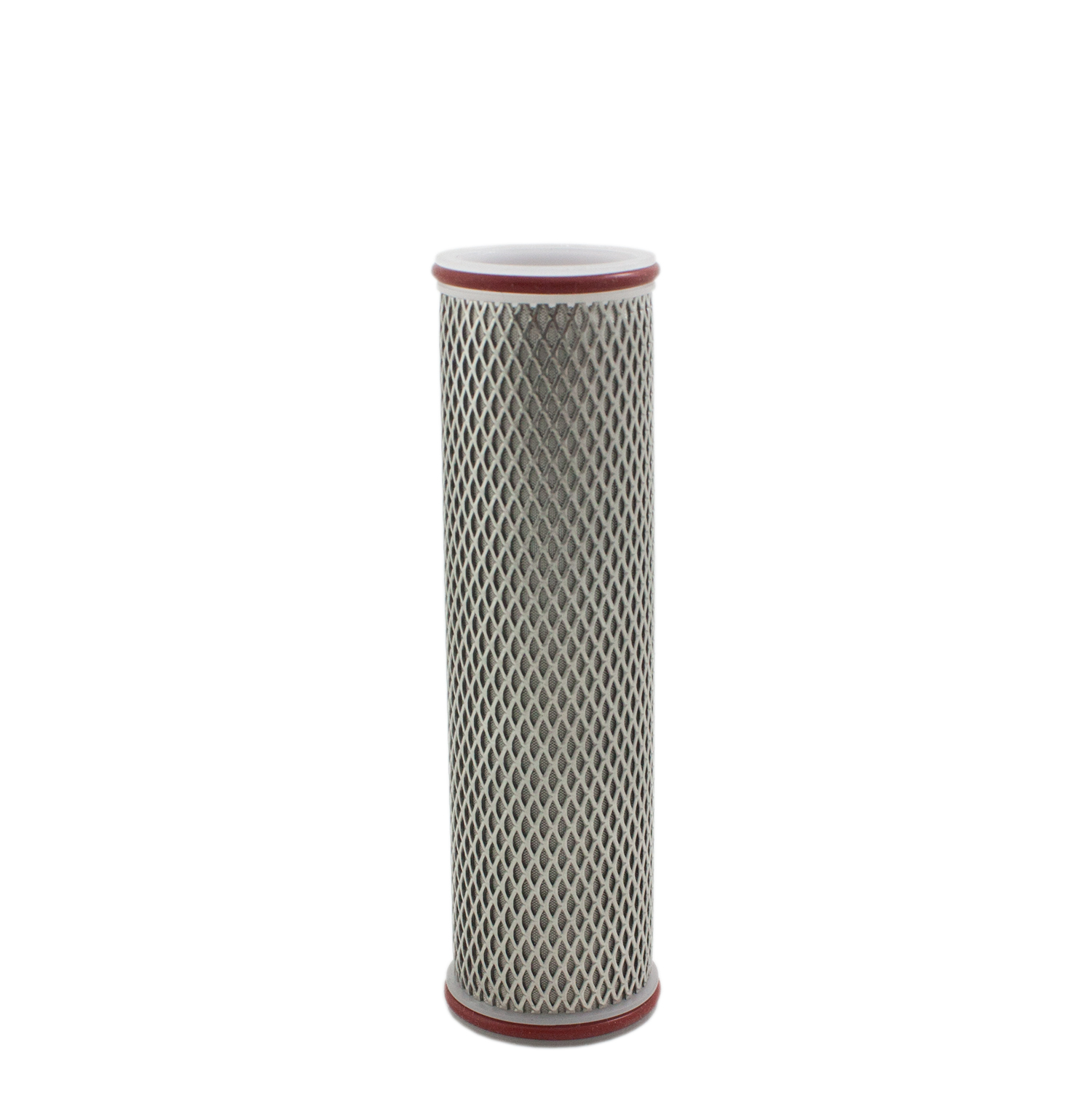 Company code: 99009001 ASSIEME CARTUCCIA 89 m.C/O.RING
It is made from high quality stainless steel 304.
Manufacturer:
ACQUA BREVETTI