Shower water filter Primato SFS-W
Shipping Costs:


Austria, Albania, Belgium, Bosnia and Herzegovina, Bulgaria, Cyrpus, Croatia, Czech Republic, Denmark, Estonia, France, Finland, Germany, Hungary, Ireland, Italy, Latvia, Lithuania, Luxembourg, Malta, Netherlands, Poland, Portugal, Romania, Serbia, Slovakia, Slovenia, Spain, Sweden, United Kingdom, United States of America:


Tracked courier shipping ( TNT EXPRESS or TNT EXPRESS ECONOMY)
ETA: 1 - 7 business days.
Cost: 15 € on orders below € 100 (aprox. $ 120 / £ 83)
Free shipping on orders over € 100 (aprox. $ 120 / £ 83)




Greece

Tracked courier shipping.
ETA: 1 - 2 business days. For greek islands it might take a couple more days for the products to arrive.
Cost: 2.5 € for orders below 50 €.
Free shipping for orders over 50 €.




Other Countries

Tracked courier shipping. Let us know the products you are interested in buying and we'll find the best shipping solution!




Payment methods:

When you are ready to checkout, you can choose the following payment methods:

Paypal - NO CHARGES
Credit & Debit card - NO CHARGES
Credit card up to 6 installments - NO CHARGES
Wire transfer - NO CHARGES
Cash On Delivery (only for Greece) - NO CHARGES



Please sign in so that we can notify you about a reply
10 reasons to buy Primato SFS-W shower filter
Manufacturing quality: Made from high quality, fully recyclable materials and to the highest standards.
10-year warranty for peace of mind!
Easy operation: Just enjoy your shower - the water is filtered on the spot!
Easy installation: Connects easily to the bathroom faucet. Installation usually takes 1'. It comes with two adapters for better fit.
Compatible with most shower faucets
Replacement cartridge included: The SFS-W-R replacement filter is included in the package.
Very powerful filtering with KDF-55 and activated carbon: Reduces chlorine, chloroform, limescale , heavy metals, fungi, microbes etc..
Long life and durability of the replacement filter: The replacement filter is replaced every 6 months.
It softens your hair and protects your skin.
It is ideal for sensitive skin.
The advantages of the filter at a glance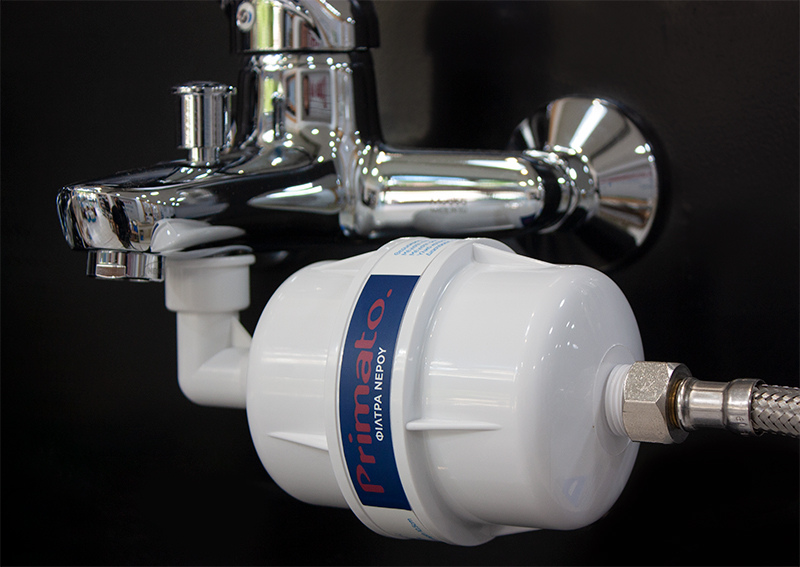 Discreet size. Pure, white color.
Easy installation on the bathroom faucet.
Top filtration with the patented KDF-55 medium.
10 year warranty.
Cartridge need replacement every 6 months.
It comes with two adapters so that it can be adjusted easily.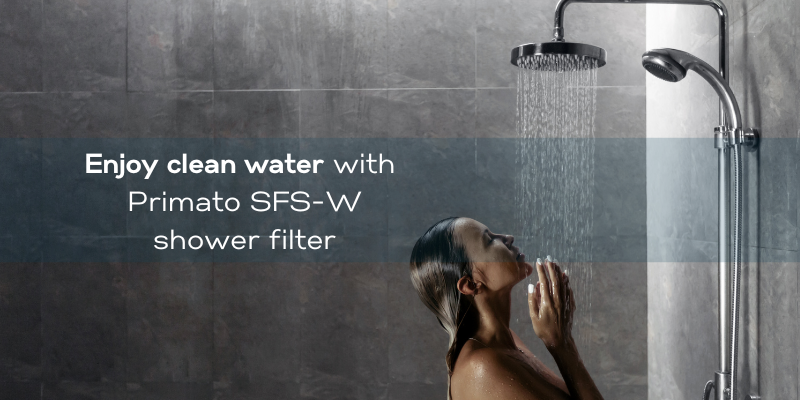 You don't have to do anything at all to make this shower filter work. Just enjoy your shower!
Ideal for sensitive skins.
The cartridge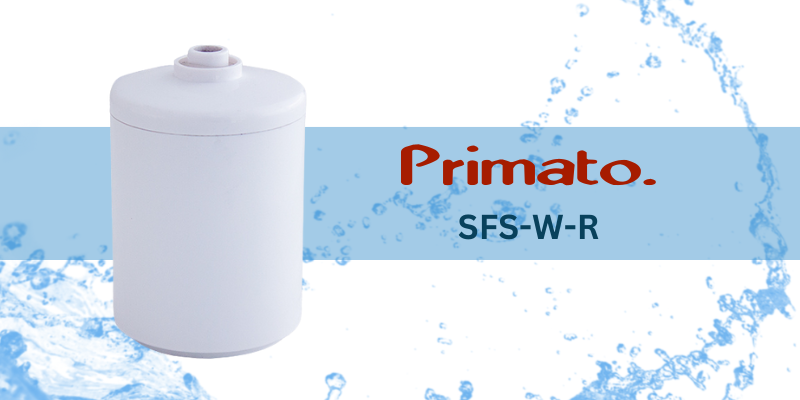 Reduces chlorine, chloroform, limescale, heavy metals, fungi, microbes and many more harmful substances.
It has the patented KDF-55 medium with activated carbon.
Capacity: 6 months.
Info about KDF-55 medium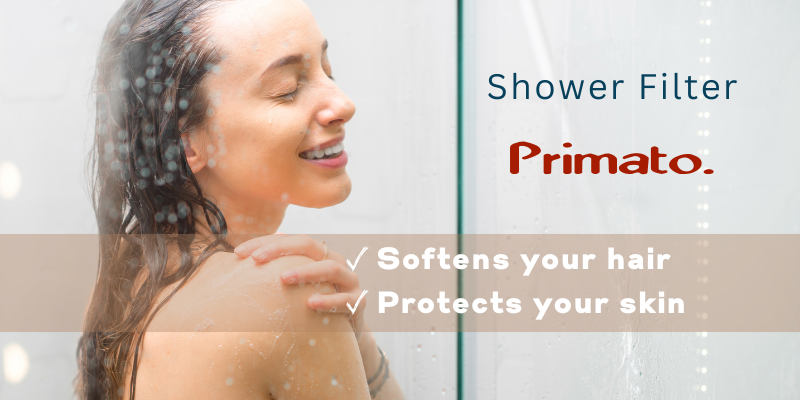 KDF-55 features high-purity copper-zinc granules and can reduce pollutants in water using the oxidation/reduction (redox or electron exchange) reaction technique. KDF 55 is very effective in removing chlorine and is used in various water treatment systems.
Effectively reduces chlorine, iron, hydrogen sulfide, heavy metals and microorganisms in water without the use of chemicals.
This patented material was specifically designed to remove or reduce chlorine and water-soluble heavy metals. Softens water and reduces limescale, bacteria and algae even in warm water.
Information about activated carbon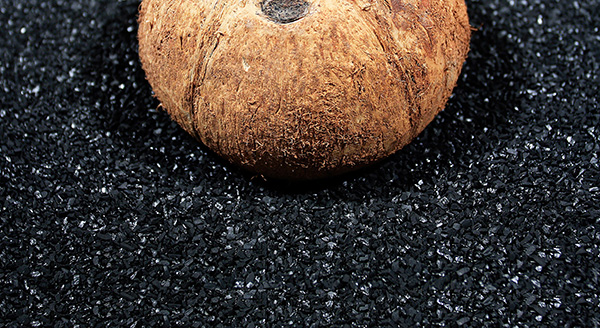 The activated carbon that the SFS-W-R replacement filter has, is an all-natural product that visually resembles a fine, odorless, tasteless and non-toxic black powder. It is produced from coconut shell, so it's a very ecological and environmentally friendly product. It is heated in a controlled environment and in a vacuum to obtain its characteristic porous surface. These tiny holes, or pores, can increase the carbon surface area from 500 to 1500 m2/gr. Due to this processing, it can bind various substances that come into contact with it, in liquid or even gaseous form, and in quantities many times its weight. One cubic centimeter of activated carbon has the same area as a surface of 50,000 square meters. The SFS-W-R replacement filter combines activated coconut carbon with the patented KDF-55 material.
Certifications
The equipment complies with Greek Gazette 4973/B/2020 - "Specifications and requirements for the equipment (devices or devices) for the treatment of water for human consumption supplied to the internal water supply networks of buildings".
KDF-55 material is NSF International Certified to NSF/ANSI Standard 42.
KDF-55 material complies with the strict California Health and Safety Code Section 166875 (or commonly known as AB1953) and Vermont Act 193.
Primato maintains complete technical documentation for the equipment as well as for its consumables.
Primato is certified to the ELOT EN ISO 9001:2015 standard with scope of application "Manufacturing, Assembling, Trading & Distribution of water filters".
Technical specifications
Maximum operating pressure 4.5 bar.
Recommended operating pressure 2.5 - 3.5 bar.
Operating temperature range: 40 C – 600 C
Maximum water flow rate: 3,78 L / min. Higher flow rate may reduce the expected capabilities of the filter.
Recommended water flow rate: 3 L / min.
The equipment must operate in a water supply network controlled by competent authorities for the quality of water for human consumption.
Maximum operating conductivity 500 m/cm2.
Pressure reduction: up to 0.2bar @ 3 L/m