PREMIUM CTO carbon block cartridge 5μm
Shipping Costs:


Austria, Albania, Belgium, Bosnia and Herzegovina, Bulgaria, Cyrpus, Croatia, Czech Republic, Denmark, Estonia, France, Finland, Germany, Hungary, Ireland, Italy, Latvia, Lithuania, Luxembourg, Malta, Netherlands, Poland, Portugal, Romania, Serbia, Slovakia, Slovenia, Spain, Sweden, United Kingdom, United States of America:


Tracked courier shipping ( TNT EXPRESS or TNT EXPRESS ECONOMY)
ETA: 1 - 7 business days.
Cost: 15 € on orders below € 100 (aprox. $ 120 / £ 83)
Free shipping on orders over € 100 (aprox. $ 120 / £ 83)




Greece

Tracked courier shipping.
ETA: 1 - 2 business days. For greek islands it might take a couple more days for the products to arrive.
Cost: 2.5 € for orders below 50 €.
Free shipping for orders over 50 €.




Other Countries

Tracked courier shipping. Let us know the products you are interested in buying and we'll find the best shipping solution!




Payment methods:

When you are ready to checkout, you can choose the following payment methods:

Paypal - NO CHARGES
Credit & Debit card - NO CHARGES
Credit card up to 6 installments - NO CHARGES
Wire transfer - NO CHARGES
Cash On Delivery (only for Greece) - NO CHARGES



Please sign in so that we can notify you about a reply
PREMIUM CTO reduces chlorine, chloroform, unpleasant taste, odor, suspended particles, sand, rust, sludge, dirt, total organic carbon, volatile organic compounds (tetrachlorethylene, trichlorethylene), dissolved organic compounds, organic paint, trihalomethanes, dissolved iron, manganese, industrial waste and a wide list of chemicals.
Permeability 5 microns.
Made from high quality coconut shell carbon.
Fits most standard 10-inch housings.
It greatly improves water's taste and odor.
You shuold replace this cartridge at least once every year.

NSF CERTIFICATION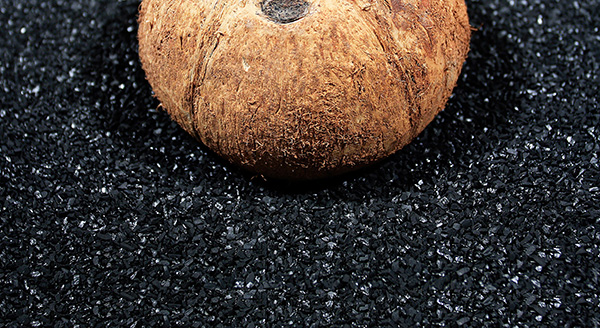 Activated carbon is a perfectly natural product and looks like a thin, odorless, tasteless and non-toxic black powder. It can be produced from various sources such as peat, bamboo, charcoal, wood, sawdust, coconut shell, olive kernels, but also from oil. It's heated in a controlled environment and in an air vacuum to obtain its characteristic porous surface. These tiny holes, or pores, can increase the area of the carbon surface from 500 to 1500 m2 / g. Due to this treatment, activated carbon can "bind" various substances that come in contact with it, in liquid and gaseous form and in quantities many times its weight. One cubic centimeter of activated carbon has the same area as an area of 50,000 square meters. Activated carbon produced from coconut shell is the most ecological and environmentally friendly!
10% DISCOUNT
if you buy 3 or more cartridges
Instructions: Add 3 or more cartridges to your basket. You will instantly get a 10% discount.