Triple Universal Fridge Filter. Primato PPCarbonDuo
Shipping Costs:


Austria, Albania, Belgium, Bosnia and Herzegovina, Bulgaria, Cyrpus, Croatia, Czech Republic, Denmark, Estonia, France, Finland, Germany, Hungary, Ireland, Italy, Latvia, Lithuania, Luxembourg, Malta, Netherlands, Poland, Portugal, Romania, Serbia, Slovakia, Slovenia, Spain, Sweden, United Kingdom, United States of America:


Tracked courier shipping ( TNT EXPRESS or TNT EXPRESS ECONOMY)
ETA: 1 - 7 business days.
Cost: 15 € on orders below € 100 (aprox. $ 120 / £ 83)
Free shipping on orders over € 100 (aprox. $ 120 / £ 83)




Greece

Tracked courier shipping.
ETA: 1 - 2 business days. For greek islands it might take a couple more days for the products to arrive.
Cost: 2.5 € for orders below 50 €.
Free shipping for orders over 50 €.




Other Countries

Tracked courier shipping. Let us know the products you are interested in buying and we'll find the best shipping solution!




Payment methods:

When you are ready to checkout, you can choose the following payment methods:

Paypal - NO CHARGES
Credit & Debit card - NO CHARGES
Credit card up to 6 installments - NO CHARGES
Wire transfer - NO CHARGES
Cash On Delivery (only for Greece) - NO CHARGES



Please sign in so that we can notify you about a reply
6 reasons to upgrade your fridge filter to the Primato PPCarbonDuo triple fridge water filter
Consists of a sediment filter and two activated coconut carbon filters that reduce chlorine, chloroform and various other chemicals.
Improves the taste and smell of water spectacularly.
Features safety screw fasteners for added security.
It is ideal for areas with a really bad taste and odor in the water or if you use your refrigerator water as your main source of drinking water.
It is compatible with all refrigerators, as long as the filter is placed externally (on the back of the refrigerator).
Has NSF certification from its manufacturer.
Connect and install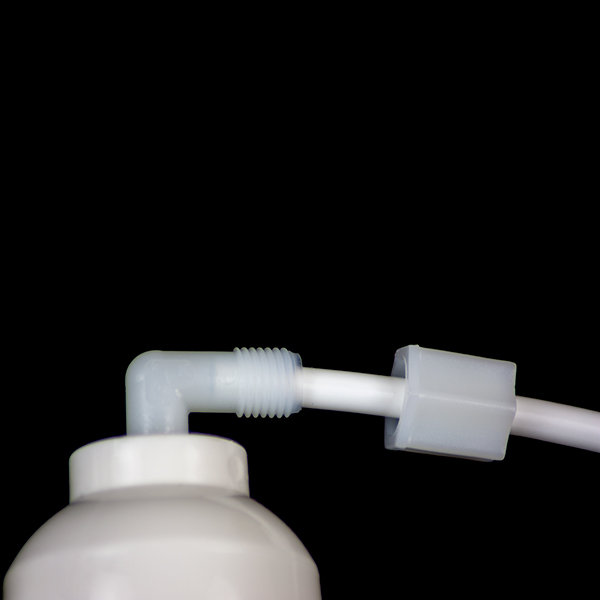 Turn off the water supply to the refrigerator.
Unscrew the clasp and insert the tube.
While pushing the tube, screw the clasp.
Turn on your refrigerator's water supply.
Certifications:
The equipment complies with the Official Gazette 4973/B/2020 - "Specifications and requirements for the equipment (devices or devices) for the treatment of water for human consumption supplied to the internal water supply networks of buildings".
Primato maintains complete technical documentation for the equipment as well as for its consumables.
The final product is assembled by our company. Primato is certified to the ELOT EN ISO 9001:2015 standard with scope of application "Manufacturing, Assembly, Trading & Distribution of water filters".
The product is NSF certified by its manufacturer.
Technical Specifications:
Maximum operating pressure 4.5 bar.
Recommended operating pressure 2.5 - 3.5 bar.
Maximum resistance pressure 6 bar.
Operating temperature range: 50 C – 290 C
Maximum water flow rate: 3 L / min. Higher flow may reduce the expected capabilities of the filter.
Recommended water flow rate: 2 L / min.
The equipment must operate in a water supply network controlled by competent authorities for the quality of water for human consumption.
Maximum operating conductivity 500 m/cm2.
Pressure reduction: up to 0.2bar @ 3 L/m